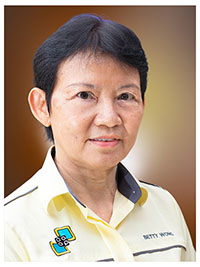 Dear members of the Penang Teachers' Cooperative Society,

2021 has been another trying year for most of our lives, businesses and families. Just when most of the country was vaccinated we have the emergence of the Omicron variant and the sudden nationwide floods. 2022 is set to be a year of challenges and recovery as we begin to live with COVID-19 and adapt to new norms.

Preparing for it, we have boldly embarked on digitalisation. First, we have set up our very own Telegram group to be able to reach out to all members. This will enable fast and efficient news and updates on our programmes and member benefits. Second, our PTCS website will also be revamped to reflect a new look and more exciting content.Third, we will extend our membership campaign till end of 2022. This is to reach out to all teachers and Penang State Education Department staff to share our benefits to all.

We are indeed living in changing times and will embrace digital technology which pace has been accelerated by the onset of the pandemic. We are indeed grateful for your continued patronage of our Cooperative BHP Service Station and contributions to the society and will strive to serve you better.

Wishing all members a Happy, Safe and Prosperous New Year !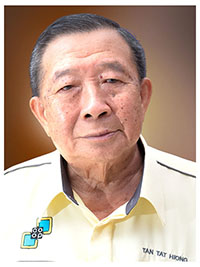 Dear Members of PTCS,

I am greatly honoured to be given the opportunity to pen my heart's desire on the front page of the PTCS Bulletin. This has never happened in all my years with PTCS. I greatly appreciate the Chairperson's kind thoughts and gesture.

My ultimate aim is for PTCS to revert to its former glory. This can be achieved if we get more new members. The "Members Get Members" campaign will be extended until the end of 2022. Both proposer and new member will be monetarily rewarded. Please spare a few moments to recruit our new young teachers and others who are still not members. One good news is that the cut-off age for our membership eligibility has been extended from 48 years to 50 years. Many of you may be unaware of this. Get cracking then !!!

I aspired to join the PTCS directorship back in 1993. After years of unsuccessful attempts, I finally succeeded in 2008. I would like to put on record my sincere thanks for the undying support and encouragement of my loyal friends.

During the years from 2008 to 2021, our PTCS has been held in high esteem by other Co-operatives. We received warm smiles and enthusiastic welcome when introduced. It is you, the members, who can bring our PTCS to even greater heights.Though Covid-19 has hindered many of our plans and activities, we are not deterred. We still have new plans and strategies to serve you better and hopefully declare better dividends through our MISSION, VISION and GOALS.

The next AGM will be my "Swan Song" in PTCS. I will leave with bitter sweet memories. However, I will continue to serve and to strive for PTCS. I am proud of PTCS and are you ???

Wishing all " A HAPPY AND PROSPEROUS NEW YEAR "

Thank you.


Tan Tat Hiong
Vice-Chairman